Why Buy Holz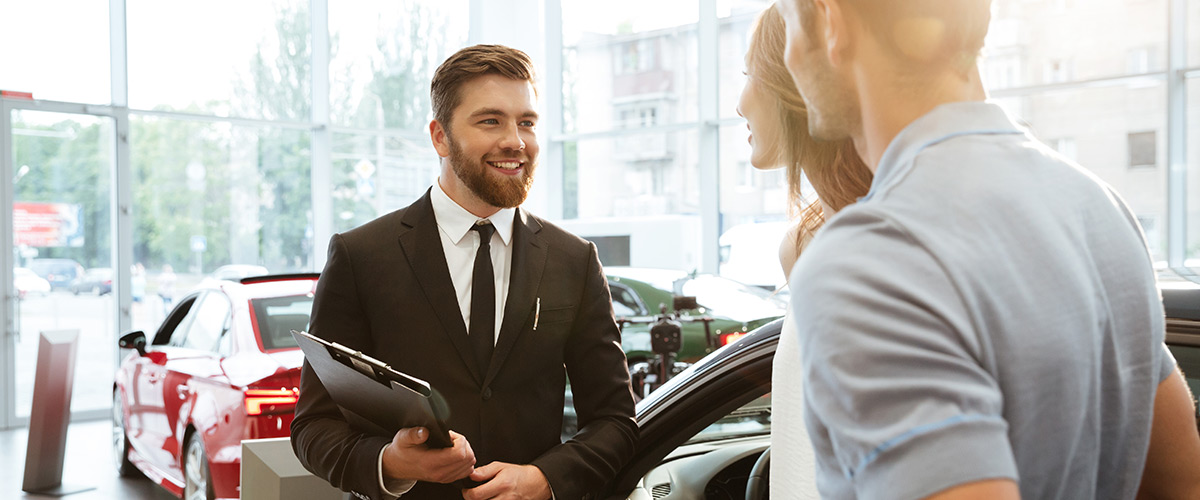 Why Buy From Holz Motors ?

5961 S 108th Place Hales Corners WI 53130
Family-owned and -operated since 1914, Holz Motors has put the customer first for more than a century. The moment you walk through our doors, you'll be treated like family. Whether you're visiting us to buy or lease a new Chevy, browse our used Chevrolet inventory or service your existing Chevy car, truck or SUV, our Hales Corners Chevrolet dealership will be there for you every step of the way. As the oldest Chevrolet agency in Wisconsin, we've built a reputation within our community for Chevy sales and auto service that people can trust. That's why we've sold the highest number of new Chevrolet models of any Chevy dealer in Wisconsin every year since 1986. At Holz Motors, We're More Than a Better Deal — We're a Better Dealership! Stop by today and see what makes us different from other car dealers nearby.
More Reasons to Buy From Holz Motors in Hales Corners, WI
We're the only Chevrolet commercial specialty dealer in the Greater Metropolitan Milwaukee area. With a wide array of commercial Chevy trucks and vans in stock, you'll be able to boost your small business in ways you've never imagined. Build your Chevrolet fleet today!
Any vehicle you buy at our dealership is sure to be Holz-Sale Priced. That means you'll be getting a competitive price point when compared to other nearby car dealerships.
Our award-winning Chevy dealer in Hales Corners, WI, has received recognition from major publications like Time Magazine. We're also an 18-time GMR Market Excellence Award winner!
Our Elite Chevy service department has a team of world-class technicians who are ready to tend to anything your Chevy vehicle requires, from routine oil changes to more extensive Chevrolet collision repairs.
When you're visiting us for service, know that we have a huge inventory of OEM Chevy parts to ensure your car, truck, van or SUV receives the proper maintenance and repairs it deserves.
For extended service visits, we offer an available fleet of 40 loaner vehicles for you to take advantage of. And if you're only here for a short while, be sure to relax in our lounge which includes coffee, refreshments and complimentary Wi-Fi.
We're heavily involved with the community of Hales Corners and beyond. We sponsor quality institutions like the Muskego Athletic Association Little League Team, the Humane Society and the Rotary Club!
Holz Programs
Educator Pricing:
Maybe you bought extra classroom supplies instead of concert tickets this school year, or you missed a big evening out because you were helping students study. Whatever role you play at your school, you deserve the Holz Educator Discount — the best educator discount from any car company. Current employees* of a public school, private school, college or university can enjoy special pricing below MSRP on the purchase or lease of eligible, new Chevrolet. Combine this discount with most current offers to save even more, with our appreciation.
Military Pricing:
The men and women of the U.S. Military are devoted to giving their all in the line of duty. In recognition of this bravery, the Holz Military Discount is our promise to give service members the vehicle savings they deserve. Start saving hundreds, even thousands, on a new Chevrolet — with our lasting gratitude.
GM Supplier Pricing:
You move us forward. And that deserves something special. As an eligible employee of a GM supplier company, you've earned the GM Supplier Discount. It gives you a special discount below MSRP on eligible, new Chevrolet vehicles. Combine your discount with most current offers to save even more.
First Responders:
You've earned the best first responder discount from any car company. All Firefighters, Police, EMTs, Paramedics and 911 Dispatchers are eligible for special pricing on eligible, new Chevrolet vehicles. It's our way of saying thank you.
College Pricing:
Here for whatever dream you're working on. As a college student, grad student or recent graduate juggling work, school, and life, you're eligible for the Holz College Discount — helping you save hundreds, even thousands, on eligible, new Chevrolet vehicles. Combine your discount with most current offers for an even better offer.