Chevrolet Winter Service in Hales Corners, WI
Whether you drive a Chevy Silverado 1500, Equinox, Trax or a vehicle of another make, you'll want to ensure your car is ready for winter weather. Winter in Wisconsin is no joke, which makes getting a reliable set of wheels that are equipped for the icy conditions ahead imperative. That's why it's a great idea to schedule Chevrolet winter service at our Chevy dealer in Hales Corners. Our team can winterize your vehicle and handle any routine maintenance it may be due for. We can also help you install new winter tires or address other services your car, truck, SUV or EV may require. Stop by Holz Motors for a winter service visit and we'll ensure your vehicle is ready for snowy driving.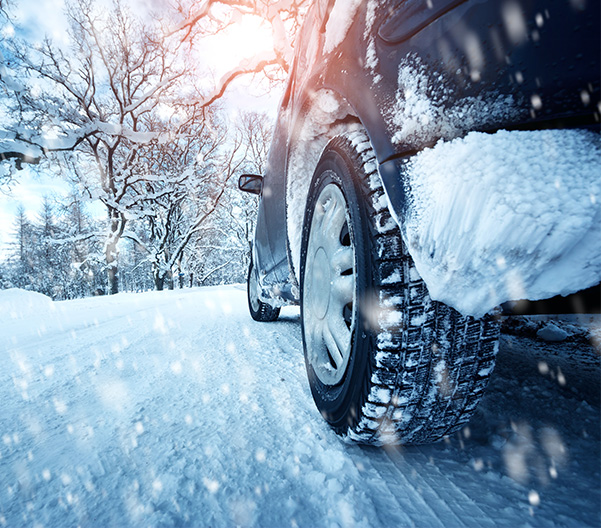 Do I Need Winter Tires?
Though winter tires aren't recommended for every vehicle, they can help you maintain traction when conditions turn icy. If you're curious about winter tire prices, be sure to speak with a Chevy service expert at Holz Motors. We'll inspect your vehicle and let you know if new snow tires could help with winter handling. All-season tires are generally manufactured to work well in various conditions, but winter tires can give you an edge when the snow piles up. Your Chevy truck or SUV can easily get through snow, ice and slush with a high-quality set of properly installed snow tires.
What Winter Service Should My Car Get?
As the temperatures drop, you'll want to ensure that your vehicle is up to date on routine services. Schedule winter service at our nearby Chevy dealer to have our team inspect your vehicle and perform any necessary services, including:
Test and replace car battery
Top off fluids including antifreeze
Oil change
Check and replace brake pads
Replace windshield wipers if necessary
Check all exterior lights
With a winter service visit for your vehicle, you can help your Chevy model run well through the colder months. Nobody wants to experience a breakdown when it's below freezing outside, so mitigate the possibility with professional Chevy winter service nearby!
Automotive Winter Service in Hales Corners, WI
Our Wisconsin Chevy service center is open right now to handle winter service appointments, so be sure to contact Holz Motors. We can help you schedule Chevy service and take care of your vehicle's maintenance. Stop by today to prepare your car, truck or SUV for winter driving.